What is a document scanner and how it can help your business
In today's digital world, businesses are constantly faced with new opportunities and challenges. In the past, businesses kept physical records and documents – from invoices and receipts to contracts and bills of lading – but with technology now much more prevalent, businesses have turned to storing this information digitally.
This has made her management of these documents simpler as they can all be accessed electronically rather than having to be stored in physical locations such as filing cabinets or lockers. However, continuing to store documents digitally also means that there is always the risk of them being deleted or corrupted by a malicious virus.
Because of this, many businesses have created backups so that their records can be recovered in case something like this happens - however, taking these steps also means additional workload to maintain these records as well as ensure that they are not will be accidentally deleted or destroyed.
What is a document scanner and what are its benefits?
A document scanner is an electronic device that can be used to convert paper documents into digital files. This allows businesses to continue to store all documents digitally, which simplifies access to them, while ensuring that all information is kept safe from viruses and data loss. Scanning documents gives them the same level of security as if they were in electronic file format, meaning they are protected from physical damage.
This means it's much easier to keep track of which documents are where and when they're about to expire, as well as make changes to them in case something needs to be fixed. The document scanner also allows businesses to be more efficient when it comes to scheduling, as employees can quickly go through documents without spending time organizing and filing them in the right place.
This makes it easy to find out which documents need to be sent, when they were created, or when they need to be sent to another person or business.
Why use a scanner?
There are a few reasons why using a scanner is a very good idea for any business. First, digitizing paper records is a great way to increase organization. Although the filing cabinet may look tidy, it's not uncommon for things to get lost in there over time.
The digital document scanner means you can quickly find what you need, when you need it. Scanning also means you have a permanent record of any document you scan on your computer. If your filing cabinet catches fire tomorrow, you'll still have the files you need to start your business over. Another reason to use a scanner is to reduce the amount of paper you use.
We're not saying businesses should do away with all paper, but if you're printing contracts and such, but you can scan the file and send it as an email attachment instead of printing copies and putting them in people's hands.
How do scanners help your business?
Managing physical documents can become time-consuming and difficult as the amount of paperwork increases. Scanning documents also makes it easier to track and organize them, and to make changes and additions to them as needed.
Scanning documents into digital format also means that you can access these files from any location as long as you have access to the internet. Not only does this make it easy to share documents with employees working from different locations, but it also means you can access the information from any device, including your smartphone or tablet.
This means you can access information whenever you need it, making it easy to keep track of deadlines, send reminders and organize your schedule.
Benefits of using a document scanner
Easy organization: With a scanner, you don't have to manually organize each document and its file
Scanner software can do this automatically. You can also use tags or highlights to help organize your documents if you don't have a scanner.
Enhanced security: With digital files, the chance of someone tampering with sensitive information is reduced. If you digitize your files, you don't have to worry about someone deleting or changing the information later.
No more misfiling: You won't misfile documents with a scanner because the software will do it for you.
Easy collaboration: When scanning documents, you should also use the ability to save the files in a format that allows other people to access them. This way, you can easily collaborate with other people and benefit from the knowledge of a group.
Easy access: You can access your scanned documents from any device, whether you're at home, in the office, or on vacation.
Limitations on Scanner Use
Scanning can be time-consuming: Depending on the volume of documents you need to scan and the type of scanner you are using, this process can take a long time.
You need a scanner: You can't scan paper documents if you don't have a scanner. If you don't have one, you can use an app.
You need good software: The scanner just makes it easy to digitize documents - it doesn't do the work for you. You need good scanning software that makes the process simple.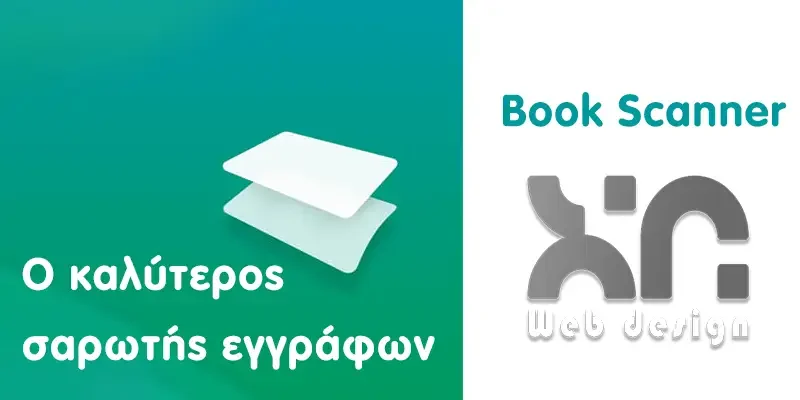 The best mobile scanner for free on either iphone or android
The vFlat Scan is a very useful application that allows you to scan any document in the fastest, easiest and most readable way possible. With this app, you can digitize entire books simply by taking a photo of each page, getting great results with fantastic image quality.
The best handheld scanner
To use it vFlat Scan, take photos on the spot or select photos from your gallery. Either way, the app automatically applies a flattening effect to the pages and helps you select the area you want to scan. Thanks to these features and the general image improvement of the app, the final results are so good, it looks like you scanned everything.
Another useful feature that this application offers is the ability to gather all the scanned pages into one document so that you can read it like a book or magazine from cover to cover. Thanks to this feature, the vFlat Scan makes digitizing books or large documents an absolute breeze.
Free Scanner App, Document Scanner
Finally, this application has automatic number detection and allows page sorting, both of which optimize the scanning process. Download this app to scan whatever you want in a simple and easy-to-read way with the help of many useful features, which are designed to help you organize your books, comics and magazines without missing a single page.

A free simple scanner, iphone scanner, android scanner and in PDF format
You can use it as a free, simple scanner. It can be used to scan multiple pages in PDF or JPG format. It can also be used as a free OCR tool to recognize text in scanned images.
It is a very simple and easy to use application.
You can choose between PDF and JPG as the output format.
You can adjust the image quality.
You can also use it as a free, simple OCR tool.
You can also use it to convert a list of pages to PDF.
Conclusion
A scanner can be a very useful tool if you have a lot of documents to digitize. It can save you time and make it easier to organize your documents. It's important to make sure you have a scanner that works well and is easy to use.
It's also important to make sure you have the right software to organize your documents so you can easily find what you need when you need it. Now that you know what a scanner is and what it can do for your business, you might want to know where you can buy one for your office.